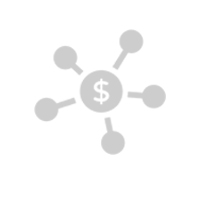 Help save kid lives - pediatric heart transplants
by Joshua Weiner
I was so lucky to have had the family and resources as a child to deal with a range of severe medical issues.

Most children are not as fortunate. Pediatric heart transplants are one of the least researched areas in the cardiac space, and Enduring Hearts is the only organization that is focused on research to improve outcomes among these kids. In comparison to other major organizations that have hundreds of millions of funding dollars, every dollar you provide will meaningfully help the cause by providing scientific research grants to develop new treatments and clinical procedures. Children should measure milestones by learning to ride a bike or graduating, not the time between hospital visits.


While I know it is extremely unlikely that you were personally impacted, or perhaps even know someone who had a pediatric heart transplants, you may be able to relate to kids that do not have the resources to improve their lives. Everyone deserves a fair shot. If we don't help these kids, who will?






Let's Give Them the Chance of a Lifetime!

A heart transplant is just the beginning.
Most people do not know that a heart transplant is not a cure but only a bridge to life and, that on average, a pediatric heart transplant lasts only 17 years. Sadly, one in four transplants will fail within five years, primarily due to organ rejection. That is why we fund the critical, yet often overlooked research that's needed to give our heart warriors the best chance at a beautifully ordinary childhood.
We want to help them achieve their dreams for the future.
Our heart heroes have big dreams of what they'll be when they grow up and we invite you to give to help these kids have the chance of a lifetime - and the
chance to be a paleontologist, a firefighter, a ballerina, or a doctor.


Together, we can make an impact.
Because of the support of generous donors like you, Enduring Hearts has funded over $6.5 million in research, partnering with the brightest minds across North America to solve the complex problems facing our youngest heart warriors. Our researchers are making progress toward discovering treatments designed for children that will preserve their childhood and give them a lifetime of tomorrows. We are collectively driven to advance science to the bedside so that a child's life will not be impacted by a heart transplant within the next decade.


The 2021 Chance of a Lifetime Challenge Fund
is critical to raising community matching gifts on #GivingTuesday, November 30, 2021. Our goal is to raise $150K which will allow us to invest in one additional pediatric transplant research study aimed at helping children live longer, healthier lives. We know that when community and business leaders like

You

give, others will follow!
Together, we can help them achieve their dreams.
Let's give them the chance of a lifetime today!
---
80 cents on every dollar directly fund our research and family programs!